Makalu Adventure (P) Ltd.
Makalu Adventure is a pioneer Tour Operator and holiday planner that brings in the best of adventure travel and tours within the Himalayas of Nepal, Tibet, and Bhutan.
Since 1998 we have been operating outdoor adventure tours, guided trekking in the Himalayas, cultural tours, safaris, and mountaineering expeditions to the peaks that all represent unique paths to discovery. Each package we offer has its own blend of spectacular diversity whether in Nepal, India, Tibet or Bhutan, etc. We are a fully government registered tour company with a highly rated reputation for quality, friendly professionalism, and safety with a high client return rate (please see our reviews on tripadvisor.com
From the peaks of Everest to the plains of the Terai, we have designed some of the most original treks and extreme adventures offered in the region. For example, our 'Lhasa to Kathmandu Mountain Bike Tour' has the distinction of being the highest altitude mountain bike expedition with the longest and deepest decline in the world. We run mountaineering expeditions to the peaks of Makalu, Dhaulagiri, Everest, Lhotse, Tukuche, and more. Our trekking tours include the Annapurna, Everest, Langtang, Mustang, Manaslu, Dolpa, Kanchenjunga, and Dhaulagiri circuits.
In addition, we also offer journeys by 4WD Jeep, helicopter and light plane. This means that all adventure travelers whether young, elderly or disabled and the whole family can enjoy amazing views of Mt Everest and other locations that represent the experience of a lifetime! These can be combined with short or long carefully guided treks in remote regions of remarkably beautiful wilderness.
Mt Everest was once the hardest to reach a peak in South Asia but now we can make that as easy as getting on board a helicopter.
Makalu Adventures offers cultural tours of world heritage sites throughout the Kathmandu Valley and surrounding regions. Our guests can choose between 5 star or cheaper accommodation options whilst enjoying relaxing sojourns or expeditions and adventure sports. We have a fleet of luxury vans to transport our clients to destinations throughout Kathmandu Valley and further afield. We are partners in a peaceful 3-star Eco Resort Hotel in the heart of Thamel, Kathmandu, and a Yoga Training and Retreat Center in a peaceful rural location nearby. Evidently, we can accommodate a variety of requirements, desires, and dreams.
We create tour itineraries for any age or ability. Our team has a great range of experience in Himalayan adventure trips and outdoor sports. Our Sherpa guides are from the original mountaineering Sherpa families who were the first in the world to climb two mountains over 8000 meters. We have a deep love and knowledge of nature, local culture, people, and religion and facilitate smooth, safe, and meaningful interaction at all levels whilst you appreciate the beautiful Himalayas Our team is committed to responsible travel that benefits local communities and maintains the environment whilst respecting local traditions, religions, and heritage.
Mohan Lamsal, the owner and Director of Makalu Adventure, always adds his personal touch and care to the details to ensure that nothing is overlooked and all your needs are met. He has been in the trekking and tour business for 28 years and has acquired a vast range of knowledge and experience. He has served as General Secretary of TAAN 'Trekking Agency Association of Nepal' and is a member of NTB 'Nepal Tourism Board' and NATA 'Nepal Association of Tour and Travel Agencies'.
We have successfully collaborated with some of the world's top tour operators based in Europe, the U.S.A., and Africa. In fact, we are dedicated to offering the highest quality, safest, and best value trekking and tour trips that are possible. We want our clients to experience the thrill and pleasure of travel and adventure and leave with a deep sense of satisfaction and great memories. Makalu Adventure, the peak of experience and knowledge in Himalayan touring!
Promotional Packages
Trekking in Nepal with Makalu Adventure Pvt. Ltd.
---
Established in 1998, we operate our services exclusively throughout Nepal, Tibet, Bhutan, and India. Whilst our Nepal trips are thoroughly researched and meticulously planned, the trips to Bhutan, Tibet and India too are highly acclaimed for their competitive cost, quality, and timeframes. In addition to having its own grand 3-star hotel – the Thamel Eco Resort, in the heart of Nepal's tourist hub – Thamel, providing quality accommodation for its clients, Makalu Adventure also has its own fleet of fully air-conditioned private vehicles for our clients to be transported in and around and throughout the country.
Remember us for some exciting and adventurous treks and tours designed especially for you.
We organize private and tailor-made family tours and individual tours and treks.
View Detail
---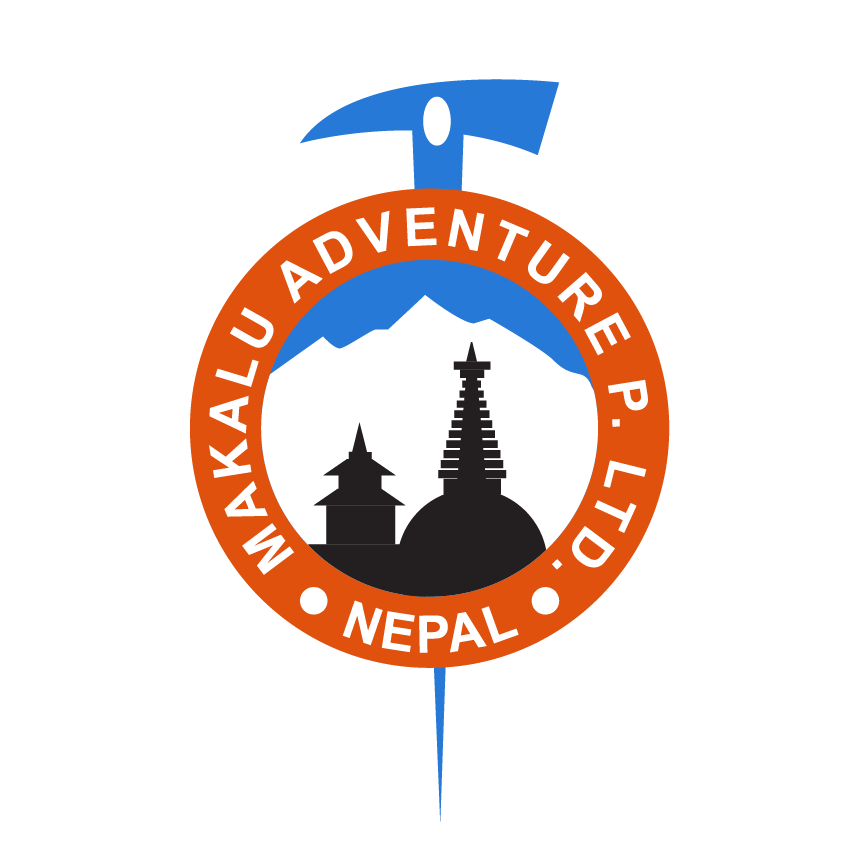 Organization Name : Makalu Adventure (P) Ltd.
Reg. No : 9209/055/56
Vat No : 500047275
Address : Amrit Marg, Thamel, Kathmandu, Nepal
Country : Nepal
Website URL : www.nepalmakalu.com, www.makaluadventure.com
Email : info@makalu-adventure.com
Telephone number : +977 1 4417522, 4420136
Mobile number : +977 9851037083
Fax : +977 1 4417524
PO Box : 20144
Key Person : Mohan Lamsal
Establishment Date :
Official Docs
| | |
| --- | --- |
| Organization Name: | Makalu Adventure (P) Ltd. |
| Reg. No: | 9209/055/56 |
| Vat No: | 500047275 |
| Address: | Amrit Marg, Thamel, Kathmandu, Nepal |
| Country: | Nepal |
| Website URL: | www.nepalmakalu.com, www.makaluadventure.com |
| Email: | info@makalu-adventure.com |
| Telephone number: | +977 1 4417522, 4420136 |
| Mobile number: | +977 9851037083 |
| Fax: | +977 1 4417524 |
| P.O. Box No: | 20144 |
| Key person: | Mohan Lamsal |