Gokyo Treks & Expedition Pvt. Ltd.
Gokyo Treks & Expedition Pvt Ltd, is an adventure trekking and tour operator company focused on all kids of soft to extreme adventures hikes such as Manaslu circuit trek, Mount Everest base camp trek, Gokyo ridge trek …etc activities in the Himalayas. It is located in the best busiest tourism town in Nepal that serves the top quality service to its customers for their fulfillment.
The best trekking agency Gokyo treks Nepal is a mountain trekking guide's owned company and has a group of trekking experts recruited from the various trekking routes to satisfy its client providing the best services available in Nepal.
In addition, It is a trusted tour agency that helps Nepal Everest Base Camp visitors to know more about Nepali culture, tradition, and local tribes. Moreover, we offer you several travel activities such as Everest panorama trek, or of the beaten path trek routes in Nepal, tour, Travel, and holiday at the lowest cost.
---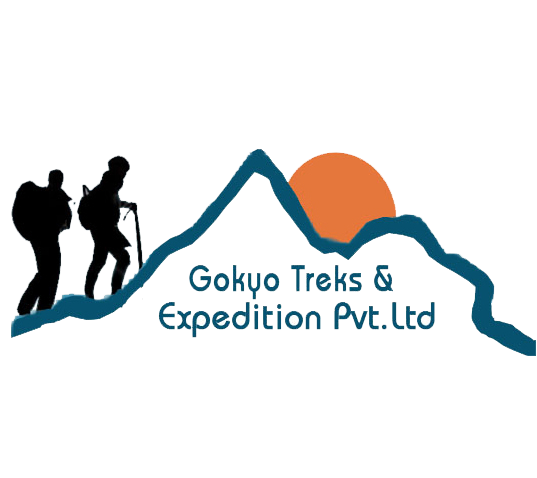 Organization Name : Gokyo Treks & Expedition Pvt. Ltd.
Reg. No : 39829/062/063
Vat No : 302385791
Address : Bal Kumari Marg, Kathmandu 44600, Nepal
Country : Nepal
Website URL : https://www.gokyotreksnepal.com
Email : gokyotreks@yahoo.de
Telephone number : +977-9841249988
Mobile number : 9841249988
Fax : +977-9841249988
PO Box : 8974. CPC. 260, Thamel Kathmandu.
Key Person : Ammar Guni
Designation : Director
Establishment Date : 2063
Official Docs
| | |
| --- | --- |
| Organization Name: | Gokyo Treks & Expedition Pvt. Ltd. |
| Reg. No: | 39829/062/063 |
| Vat No: | 302385791 |
| Address: | Bal Kumari Marg, Kathmandu 44600, Nepal |
| Country: | Nepal |
| Website URL: | https://www.gokyotreksnepal.com |
| Email: | gokyotreks@yahoo.de |
| Telephone number: | +977-9841249988 |
| Mobile number: | 9841249988 |
| Fax: | +977-9841249988 |
| P.O. Box No: | 8974. CPC. 260, Thamel Kathmandu. |
| Key person: | Ammar Guni |
| Designation: | Director |
| Establishment date: | 2063 |