Northern Trekking Team Pvt. Ltd
Namaste and Welcome to Northern Trekking Team, Your Complete Travel Partner in the Himalayas.
We, The Northern Trekking team believe in supreme customer satisfaction and a great trekking experience. We are an experienced, energetic, and passionate team of young and hardworking experienced professionals. We are from the Khumbu region of the country. we started the profession as a porter and were gradually raised to guide followed by an entrepreneur. Our organization's core vision is to deliver the best service to customers at a competent price.
Additionally, we are committed to delivering factual information to guests by providing them with local guides or trek leaders. We bring you the best tour packages at a special amount and our tour includes Himalayan tours, cultural tours, Multi-country tours, Spiritual tours, Religious tours, Jungle Safaris, Adventures, and Short Hikes.
---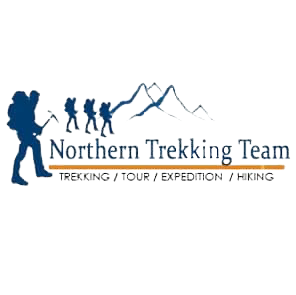 Organization Name : Northern Trekking Team Pvt. Ltd
Reg. No : 204741/075/076
Vat No : 606519564
Address : Sorakhuttee, Thamel
Country : Nepal
Website URL : www.northerntrekkingteam.com
Email : info@northerntrekkingteam.com
Telephone number :
Mobile number : 9842907439
Fax :
PO Box :
Key Person : Mingmar Tamang
Establishment Date : 2076-08-25
Official Docs
| | |
| --- | --- |
| Organization Name: | Northern Trekking Team Pvt. Ltd |
| Reg. No: | 204741/075/076 |
| Vat No: | 606519564 |
| Address: | Sorakhuttee, Thamel |
| Country: | Nepal |
| Website URL: | www.northerntrekkingteam.com |
| Email: | info@northerntrekkingteam.com |
| Mobile number: | 9842907439 |
| Key person: | Mingmar Tamang |
| Establishment date: | 2076-08-25 |