Magic Himalaya Treks And Expeditions
Magic Himalaya is a leading tour and guide company based in Kathmandu, Nepal. The Magic Himalaya team has over 28 years of combined trekking and expedition experience. In addition to offering day tours and other activities, Magic Himalaya is experts in trekking to Everest Base Camp, Annapurna, and the Upper Mustang region. Magic Himalaya treks are the specialist for Private Day Trip in Kathmandu valley. Magic Himalaya treks also offer trekking, rafting, climbing, hiking, jungle safari, mountain flight, cycling, paragliding, buggy jumping, and many other activities throughout Nepal, India, Bhutan, Tibet, and many other countries. We are specialist in Everest base camp trek, Everest base camp helicopter tour, Annapurna base camp trek, Annapurna circuit trek, Mardi Himal trek, Ghorepani poon hill trek, Upper Mustang Trek, Manaslu trekking, Kanchanjunga base camp trek, Gosainkunda pass trek, Lower Dolpa Trek,
Promotional Packages
Everest base Camp trek
---
The Everest base camp Trek is one of the best adventures in the whole world due to the highest peak in the world. An Everest base camp trek also represents Nepal and its adventure. Hiking to Everest base camp (EBC) is a prime adventure. We can do Everest base camp trekking with a combination of Yoga and Luxury Facilities. Everest base camp Yoga trek and Everest base camp Luxury trek also take you to the base camp of Everest Mount like Everest base camp Trek. The Everest base camp is situated at an elevation of 5364 meters above sea level. The base camp is standing on Khambu glaciers so the base camp changes every year as the glaciers move or change.
View Detail
Annapurna base camp trek
---
Annapurna base camp trek is one of the well-rounded and complete trekking trails in the Himalayas. ABC Trek presents you with the cultural and natural bliss of the Annapurna region. Starting from the beautiful Pokhara Valley, the walk is diverse and delightful. The trail goes from lower hills to the very base of the 10th highest peak, Annapurna. Annapurna base camp trek is also known as the Annapurna sanctuary trek. Annapurna I was the first ever to climb Eight Thousand Mountains. We can do Annapurna base camp Trek By combining it with the Mardi Himal trek & Ghorepani Poon Hill trek.
View Detail
Everest base camp Helicopter tour
---
The most popular day tour right now is the Everest base camp Helicopter tour that lands at Kalapathers viewpoint and flies over the Popular Everest base camp. Everest base camp Heli landing tour is possible to do privately as well as Group joining Basis. The Everest base camp Helicopter tour is the journey of a lifetime. This journey is so popular because which Helicopter takes you to the Base of the world's highest mountain Everest. This tour seems only for rich people which is not true.
View Detail
---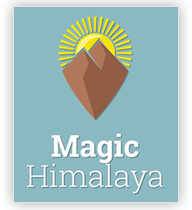 Organization Name : Magic Himalaya Treks And Expeditions
Reg. No : 123461/70/071
Vat No : 601884670
Address : Thamel, Kathmandu Nepal
Country : Nepal
Website URL : https://magichimalayatreks.com/
Email : nkbaniya@gmail.com
Telephone number : 9849334818 (Nabin)
Mobile number : 9851166668 | 9849334818
Fax : -
PO Box :
Key Person : Shanta Baniya
Establishment Date :
Official Docs
Organization Name:
Magic Himalaya Treks And Expeditions
Reg. No:
123461/70/071
Vat No:
601884670
Address:
Thamel, Kathmandu Nepal
Country:
Nepal
Website URL:
https://magichimalayatreks.com/
Email:
nkbaniya@gmail.com
Telephone number:
9849334818 (Nabin)
Mobile number:
9851166668 | 9849334818
Fax:
-
Key person:
Shanta Baniya
Shareholders:
Shanta Kumar Baniya
Nabin Baniya