Himalaya Darshan Treks Pvt. Ltd.
Himalaya Darshan Treks Pvt. Ltd is Local Travel Company based in Kathmandu Nepal. We uncover the genuine adventures and beauty of Nepal and the breathtaking Himalayas with one of the Best Local Trekking Agency in Nepal. As well, we provide you lots of Travel Packages and offering a wide range of Trekking, Tours, Jungle Safari and all Travel Activities around Nepal. Honestly, the programs we offer are with the best features and services of all regions of Nepal.
Himalaya Darshan Treks specializes in Trekking and hiking (Everest Base Camp Trek, Annapurna Base Camp Trek, Kanchenjunga Base Camp, Manaslu Circuit Trek. Likewise, Makalu Base Camp Trek, Lang tang Trek, Upper Mustang Trek, Dolpo Region Treks, and all trekking regions in Nepal. Mountaineering, rafting, wildlife safaris, mountain biking, cultural tours, and much more. We give both pre-planned itineraries and custom travel planning services. The programs we offer are of the best features and services for all regions of Nepal.
Of course, we present you with a best and amazing opportunity to experience Nepal's Natural and Cultural aspects in an amazing way. Our Knowledge and years of experiences will guarantee that you're Trek and Tours will be as glorious and amazing as possible. Feel free to contact us.
---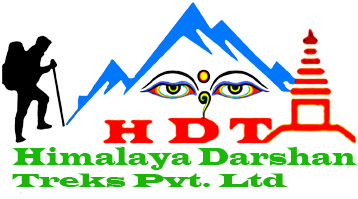 Organization Name : Himalaya Darshan Treks Pvt. Ltd.
Reg. No : 131741/071/072
Vat No : 602467423
Address : Budhanilkantha 12, Kapan, Kathmandu
Country : Nepal
Website URL : www.himalayadarshantreks.com
Email : himalayadarshantreks@gmail.com
Telephone number : 977-1-4823747
Mobile number : 9841073239
Fax : 977-
PO Box : 19705
Key Person : Gyan Bahadur Katuwal
Establishment Date : 15.04.2015
Official Docs
Organization Name:
Himalaya Darshan Treks Pvt. Ltd.
Reg. No:
131741/071/072
Vat No:
602467423
Address:
Budhanilkantha 12, Kapan, Kathmandu
Country:
Nepal
Website URL:
www.himalayadarshantreks.com
Email:
himalayadarshantreks@gmail.com
Telephone number:
977-1-4823747
Mobile number:
9841073239
Fax:
977-
P.O. Box No:
19705
Key person:
Gyan Bahadur Katuwal
Establishment date:
15.04.2015
Shareholders:
Gyan Bahadur Katuwal
Dillisher Katuwal